Check out the Warlords of Draenor Cinematic below, as well as the first episode of Lords of War, the teaser, and another preview of Warlords Zones:
And we've got a 
Warlords of Draenor Page
 where all our coverage is kept. 
Check it out
!
Live Stream Event Replay
Warlords Cinematic Images
Below are the high resolution images from the Gamescom press kit, which were teased earlier in the week on Warcraft's twitter:
6.0 Pre-Launch Event
In 6.0 before Warlords of Draenor, there's a world event in Blasted Lands, Nethergarde Keep in ruins. As part of the 6.0 event, you can also try out a special 90 version of Blackrock Spire!
[center]

Orebender Gor'ashan
A powerful elementalist with a natural affinity for shaping and channeling his powers through metal, Gor'ashan was part of the Iron Horde vanguard in their initial invasion of Azeroth. He bides his time waiting for further orders by attempting to unravel the secrets of the Dark Iron runes left behind by the Spire's creators.


Overview

 Damage Dealers: 
Open Rune Conduits to disrupt [Power Conduit]
Move out of [Shrapnel Nova] to decrease damage taken.

 Tank: 
Move out of [Shrapnel Nova] to decrease damage taken.

 Healer: 
Move out of [Shrapnel Nova] to decrease damage taken.
Maintain line of sight on party members when they are attempting to disrupt Rune Conduits.


 Power Conduit: Rune Conduits channel power to Gor'ashan, reducing damage taken by 14%, and empowers Gor'ashan to cast Thunder Cacophony.


 Blade of Steel: Deals 54625 to 60375 Physical damage.


 Shrapnel Nova: Deals 85500 to 94500 Physical damage to nearby enemies.


 Loadstone Spike: Magnetically charged spike erupts from the earth, inflicting 54150 to 59850 Nature damage.


 Thunder Cacophony: Empowered with the energy of the Rune Conduits, Gor'ashan unleashes lightning, inflicting 38000 to 42000 Nature damage to nearby enemies.


 Electric Pulse: A Lightning Orb travels between the Power Runes inflicting 21500 Nature damage every 0.8 sec to nearby enemies.




amesCom Blizzard Livestreams


Gamescom is also running all weekend with various livestreams from Blizzard's biggest booth to date!

If you can't make it to gamescom, you can still catch the latest news, interviews, and gamescom highlights on our stream, live from the Blizzard booth.

Show times are:

Friday, August 15 from 18:00 to 19:00 CEST (9:00 to 10:00 PDT)

Saturday, August 16 from 18:00 to 19:00 CEST (9:00 to 10:00 PDT)

Sunday, August 17 from 16:00 to 17:00 CEST (7:00 to 8:00 PDT)

Watch the show live at 
http://blizzard.com/gamescom --
replays will also be available.
For those players who are just coming back to Warcraft now with the announcement, we've put together an overview of how you can learn more about Warlords of Draenor on Wowhead!
Warlords of Draenor Talent Calculator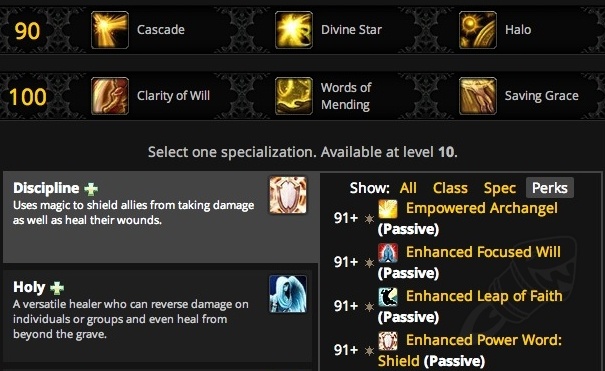 Our 
Warlords of Draenor Talent Calculator covers Level 100 Talents, Draenor Perks, in addition to the usual class abilities and glyphs. Glyphs in Warlords have Specialization-specific and Exclusive behavior, which our calculator reflects too!
Learn more with our 
WoD Talent Calculator Guide.
Warlords of Draenor Garrison Calculator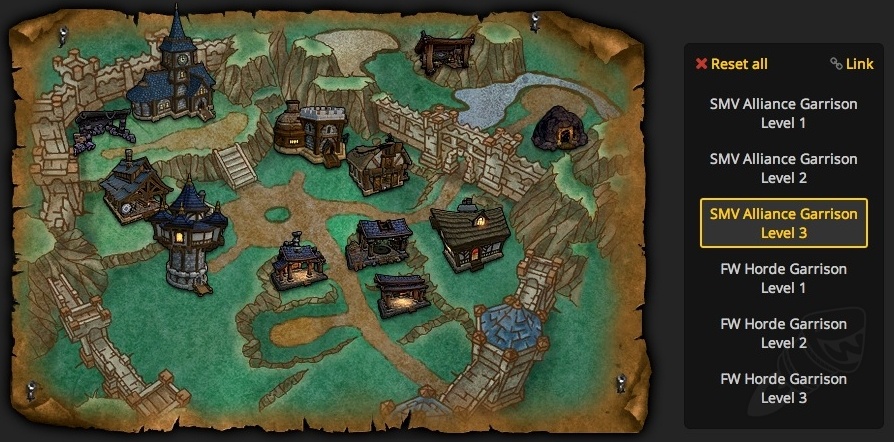 To help plan out your building choices, we've put together a 
Garrison Calculator letting you pick and choose your buildings! 
With the Garrison Calculator, you can:


Choose between Alliance and Horde layouts.

Click on the plot circles to select the buildings you want. After selecting a building, an image will appear on the map and a summary of the building and level will be displayed beneath the map.

Mouseover the building images to read tooltip descriptions for even more information.

Share your Garrison layout with a friend by simply pasting the custom URL to them.

You can access the Garrison calculator at 
http://wod.wowhead.com/garrison-calc,
Tools > Garrison Calculator, or via any 
Garrison Building page.
Database Improvements
Just this week, we've had several major improvements to our 
Warlords of Draenor database:


Warlords of Draenor advanced item filters are now available! Blizzard has changed how items are formatted in Warlords of Draenor, so the Wowhead team had to refactor how many filters work. Now you can browse all items, including raid and dungeon items, by item level, required player level, Mythic mode items, Heroic mode items, and all stats, including those for items that change stats based on spec.

Bosses now support Warlords of Draenor raid difficulties and their loot tabs update based on what difficulty you have selected.

The Wowhead Client is uploaded for Warlords and we've been processing user data--NPC locations and their drops are up, such as Bashiok!

Warlords Guides
If you're getting back in Warcraft, we've put together a series of guides highlighting the important expansion details:

iNistO

Competition Staff





Messages

: 4


Glasses

: 5016


Standing

: 4


Registered

: 2014-07-24



---
Permissions in this forum:
You
cannot
reply to topics in this forum