Gaze of the Black Prince: Legendary Questline Limited-Duration Buff Going Live 6/17

 Gaze of the Black Prince
 is going live for a limited period of time--between Tuesday, June 17 at 9:00 a.m. PDT, and Monday, June 30 at 9:00 a.m. PDT. This buff greatly aids players looking to finish the legendary questline with increased droprates on quest items and a 100% reputation boost to 
The Black Prince
.
We've put together a quick guide below on how to maximize 

 Gaze of the Black Prince
--for a more detailed look at the legendary questline, check out 
Wowhead's Guide to the Mists of Pandaria Legendary Questline
 or stria's 
Legendary Cloak Questline Overview
.
Increased Droprate on Legendary Quest Items
These are the items that have increased droprates with 

 Gaze of the Black Prince
:
You can get these items even in LFR and Flex difficulty. To queue up for the LFR wings, just visit the Dungeon Finder page and click on the Raid Finder button. To queue up for Siege of Orgrimmar Flex, go to the Social panel and then the Raid tab. Click the Other Raids button.
This table shows all the Mists of Pandaria raids, their location, and ilvl requirements:
Ra-den
 also drops these items, but as he's a heroic-only boss requiring everything else cleared in 
Throne of Thunder
, we've left him out of totals as he's relatively inaccessible.
Reputation Gained with Black Prince Increased by 100%
In addition to looting items from bosses and completing solo challenges, the legendary questline requires you to grind reputation with 
The Black Prince
.
Reputation is needed for the following quests:
The best place to grind reputation is by killing 
Animated Warrior
 (roughly 49.26, 65.75) on the Diremoor area in Isle of Thunder.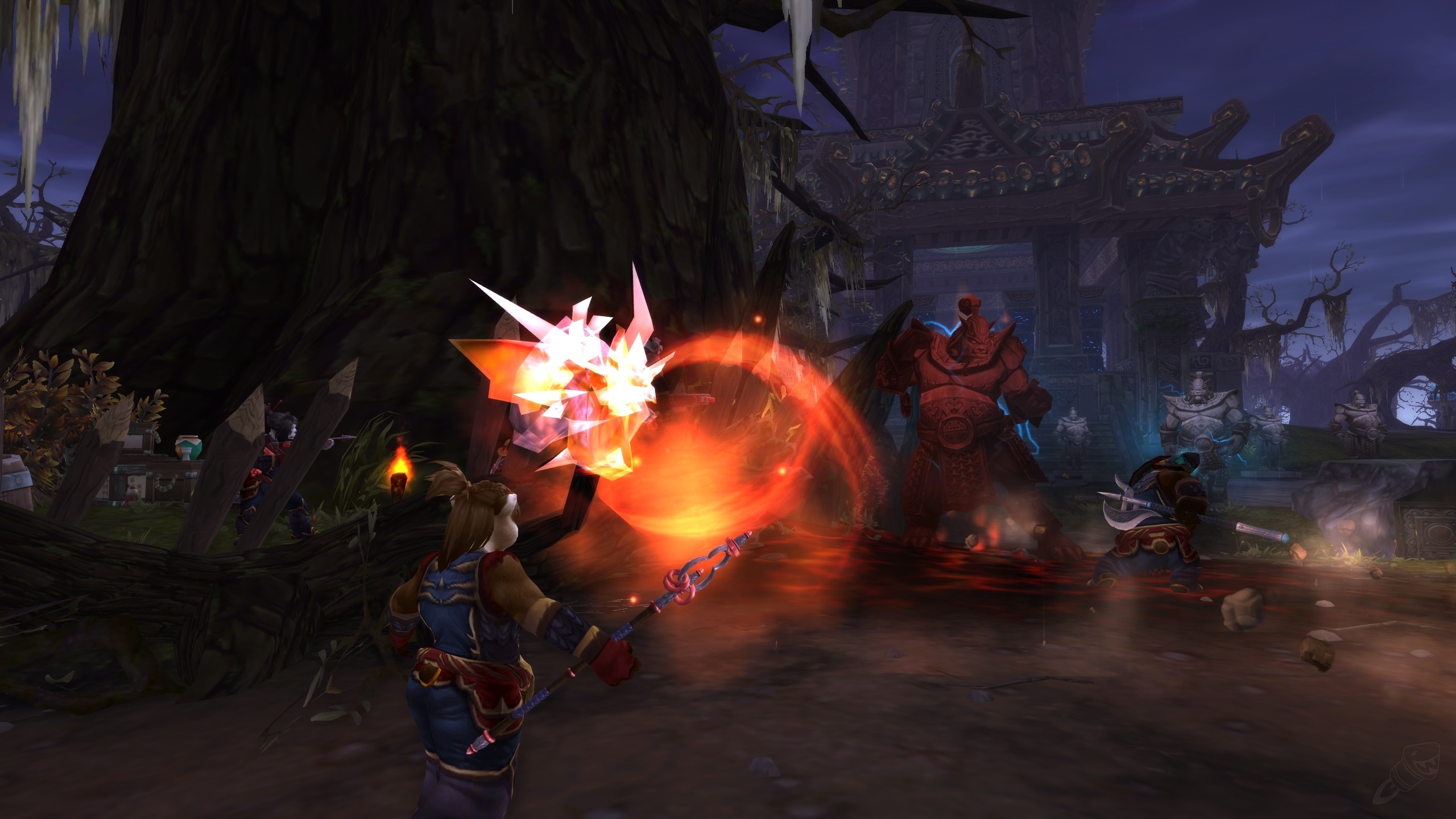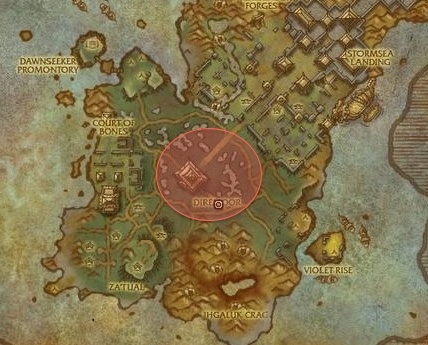 Unaffected Parts of the Legendary Questline
While 

 Gaze of the Black Prince
 greatly helps players on the legendary questline, there are still some unaffected parts:


Solo challenges: Aiding Wrathion in the Thunder Forge and when proving yourself to the Celestials.


Collecting 5000 Timeless Coins.


Gaining Valor Points for A Test of Valor.


PvPing in Temple of Kotmogu and Silvershard Mines.



Tweets

Member





Messages

: 3


Glasses

: 8


Standing

: 1


Registered

: 2014-06-18



Mists of Pandaria's First Legendary: Available for Every Class
Last month we were the first to break the news
 that a legendary might be coming to Mists of Pandaria. We had a lot of speculation that legendary items would affix to equipment to enhance its stats due to 

 Breath of the Black Prince
, making this World of Warcraft's first legendary that every class can use!
However, nothing referenced an exact item back then. Thanks to today's datamining, though, we have a better sense of what it will be. (Keep in mind that this is still speculation, with no actual items datamined yet--just icons, quests, and items that augment ilvl.)
New icons for a legendary axe, fist, gun, dagger, mace, shield, staff and sword have been datamined in today's patch
.
So far the only procs that we know of are these three: 

 Hammer of Ten Thunders
 (hammer), 

 Jade Infused Blade
 (sword), and 

Yaungol Fire
 (fist). We'll keep you guys updated if we find any other weapon procs.
This looks like a big step for Blizzard and it's going to leave a lot of 
people
 divided. On one hand, the idea of a legendary based on merit rather than class sounds fantastic; on the other, guilds will have a lot of trouble deciding who gets the first one of these. Hopefully the droprates are much higher and the system isn't as linear--or luck based--like previous legendaries have been. We think it might end up like the AQ40 epic weapon quests, where any class could loot the armaments and get a weapon with raid materials, but it was still a rare occurrence. It also seems like Blizzard has thought up a solution to one-tier wonder characters who just want a legendary without commitment by having the quest series extend across patches: 

 Incoming...
. 
What do you think
?
Quests

Tweets

Member





Messages

: 3


Glasses

: 8


Standing

: 1


Registered

: 2014-06-18



---
Permissions in this forum:
You
cannot
reply to topics in this forum