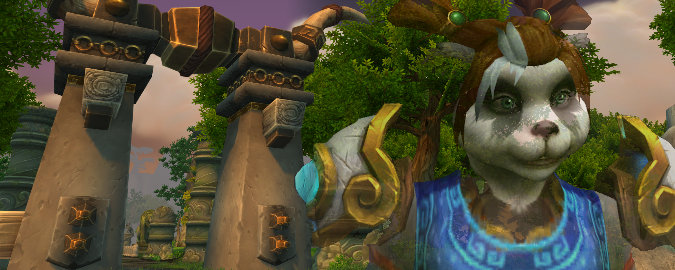 The latest 
Mists of Pandaria Patch 5.4.8
 is live today and with it come new options for players to get the most out of their existing 
Siege of Orgrimmar
 tier items. Along with a few minor bugfixes, there are two major changes to 
item upgrading
 and 
valor points
! Players will now be able to add even more levels to their Siege of Orgrimmar tier items and Blizzard has added a new way to get Valor, so you can afford the upgrades! Check out our guide to the important new changes in today's patch!
Item Upgrade Changes
Blizzard has added two new upgrade tiers to all 
Siege of Orgrimmar
 and 
Timeless Isle
 items, allowing an updated total of 4 upgrades (and a total gain of 16 item levels) per item. What does this mean for your item's level?



496 Timeless Gear can be upgraded to 512.




535 Timeless Gear can be upgraded to 551.




528 LFR Gear can be upgraded to 544.




540 Flex Gear can be upgraded to 556.




553 Normal Gear can be upgraded to 569.




559 Warforged Gear can be upgraded to 575.




566 Heroic Gear can be upgraded to 582.




572 Heroic Warforged Gear can be upgraded to 588.




608 Legendary Cloaks can be upgraded to 616.



Blizzard has also added an additional 8 item levels to all 
Garrosh Hellscream
 drop Bind-on-AccountHeirloom quality items. This change was made in order to keep these items in line with other weapons from this tier. Garrosh Heirloom items will see an increased drop rate in a patch just before Warlords of Draenor; this change was not implemented with this patch. Remember, Garrosh Heirlooms cannot be upgraded with Valor, hence the item level increase.
Be sure to check out 
AskMrRobot
, who have posted an extensive guide on how to use their site's utilities to find out which Valor items you should upgrade first!
The cost to upgrade items has not been changed. You will still purchase upgrades at a cost of 250 Valor Points, and it will now require a total of 1000 Valor items per fully-upgraded item. Speaking of Valor points...
Valor Point Changes
In order to give people another opportunity to earn Valor for upgrades, Blizzard has added a new token item, 
Deeds of Valor
, which can be purchased for 
3000 Timeless Coins
 from Mistweaver Ai on the Timeless Isle (next to the Celestial Court). This exchange provides players with something to spend excess Timeless Coins on, but do note that the Valor cap has 
not
 been raised and players will still only be able to earn 1000 Valor per week.

5.4.8 Patch Notes
Updated May 19
Classes


Druid

Resolved an issue where Cat Form's movement speed bonus was stacking incorrectly with Warrior's version of Stampeding Shout granted via Symbiosis.

Rogue
Burst of Speed can now be activated to remove movement-slowing effects even if another movement speed bonus such as Sprint is already present (the speed bonuses will still not stack).

Raids, Dungeons, and Scenarios


Siege of Orgrimmar

General Nazgrim

General Nazgrim no longer calls in an additional wave of forces at 10% health on Raid Finder difficulty.

Garrosh Hellscream
Increased berserk timer for Garrosh Hellscream to 25 minutes (up from 18 minutes) on Raid Finder difficulty.

Items


All upgradable epic quality items introduced in Patch 5.4 (items found in Siege of Orgrimmar and Timeless Isle) are now eligible to be upgraded an additional 2 times for a total increase of 16 item levels.

Heirloom weapons awarded by Garrosh Hellscream have been increased by 8 item levels to keep them competitive with the additional 2 upgrade levels given to other items.

Mistweaver Ai on the Timeless Isle next to the Celestial Court now sells a token called Deeds of Valor for 3000 Timeless Coins. When used, Deeds of Valor grants 100 Valor Points to the character, up to the 1000 Valor Point maximum per week.

For additional details behind this change, please check out the forum thread titled: Gear Changes in Patch 5.4.8.

UI


UI Add-Ons are no longer able to update a number of CVars while the player is in combat. A complete listing of CVars affected by this change can be found in the forum thread titled: 5.4.8 Changes to CVars While In-Combat.

Achievements


Going to Need a Bigger Bag is now an account-wide achievement and items obtained by all characters on the account now contribute credit towards completion. This means the achievement can be completed by obtaining all the required items across multiple characters instead of having a single character obtain all the items needed.


Blizzardd

Member





Messages

: 5


Glasses

: 12


Standing

: 1


Registered

: 2012-04-27



---
Permissions in this forum:
You
cannot
reply to topics in this forum